Corporate Conscious Discipline: Finding the Rhythm to Live Your Potential
Do you notice that once you have found a rhythm while running or jogging, you can jog or run longer than usual with the same amount of energy level? Finding a rhythm is very crucial to build endurance and stamina. Similarly to humans, it is vital for businesses to identify their rhythm as well to establish their endurance and stamina when facing challenges.
Every material part in the human body and the business ecosystemhas limited energy available unless we cultivate practices to extract energy from other sources directly. If we want to achieve the maximum output from the available energy sources, we need to find the right rhythm in operation. And that is only possible by creating coherence in the system that understands the conscious discipline to make the individual or business' body, mind and environment in synchronize.
Brain and Heart the Ultimate Transmitter:
Neuro plasticity, also known as brain plasticity, refers to the brain's ability to change continuously throughout an individual's life. Qualities such as focus, attention, repetition and practice are important to continually train our brain by cultivating the right environment and associating with similar partnerships.
The human brain is divided into two core sections, the right and the left brain hemispheres, which are responsible of variety of emotions that exhibits our response to internal and external stimulus. Our cognitive efficiency increases as we balance both brain hemispheres by managing our brainwaves or neuro oscillation.
It is very important that the heart and the brain are in coherence to conserve energy and achieve the right rhythm for extended joyful work. The vagusnerve, which runs from the brain through the face to the heart and other organs in the chest and abdomen, is a key connector between the brain and the heart. Good vagal nerve function is crucial for optimal health and reduced stress.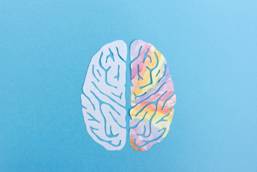 We practice conscious discipline to balance our emotions and create coherence, which requires us to repair old habits and build new balance by interrupting old pattern of thoughts and replace with new thoughts. To do this, we need to empower attitude towards gratitude, compassion, altruism, love and forgiveness. Businesses, similarly to individuals, can also align their brain (the management) and the heart (the employees) to achieve optimum rhythm and practice corporate conscious discipline.
Mindfulness Conserves Energy
When we are alone and disconnected, our body organs still continue to interact naturally, and this includes breathing.Take a few minutes to observe your breathing pattern and pulse for every two hours of activity can conserve 15% of your energy. Other energy conservation techniques include maintaining good posture and conduct activities without going of our your normal pace. Scientific research has shown that mindfulness can influence the creation of biological hormones in the human body such as cortisol, dehydroepi-androstrone, serotonin, melatonin, and epinephrine, as well as neurotransmitters.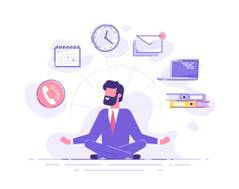 Words Can Change Your World:
Choosing the right words that exhibit positivity can influence the expression of the human genes andsubsequently impact our protein alignment. Our vocabulary choices have significant impact on our frontal lobes that promote the brain's cognitive functions, which impact one's motivation and resilience. To train your body and heart, use words with positive connotation such as 'blessings' and 'wisdom', while avoiding words with negative connotation such as 'entitled', 'deserve', and more.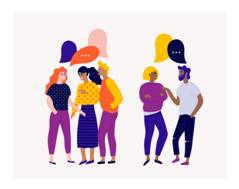 Engaging Senses in Greater Coherence:
The human ear is a powerful organ. It has more receptive nerves than any other sensory organs that work all around the clock. Listening to musical instruments, harmonious sounds, and audio at solfeggio frequency (432 Hz, 528 Hz, etc.) help the right and left temporal lobes balance different emotions and improve our decision-making capabilities.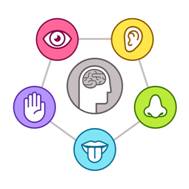 Learning Rewires the Brain:
Learning any new skill or subject keeps the brain active as it stimulates the neurons in the brain and creates more neural pathways. As a result, the stimulated neurons allow electrical impulses to travel faster and help in making balanced decisions.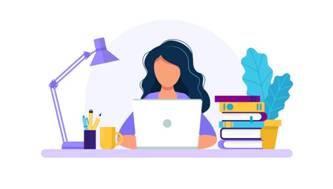 Posture of Power:
The way we stand, sit, and walk symbolizes our power, which can actually affect our decision-making capability subconsciously. Understanding the impact of specific poses such as standing with arms open, a smile on your face,and left foot forward connects the right hemisphere of brain, which could significantly improve risk appetitive and encourage positive mood changes. Yoga poses such as Heart Pulsar, Wings of the King, Disc of the Sun, and saluted sun postures are many of the forms we can practice to create balance.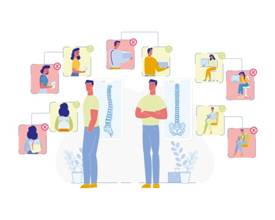 A company's sustainability is directly proportionate to the style of management leadership and their ability to see the world divergently. The leaders' ability to explore all possibilities, seek opportunities,encourage innovation, and challenge the existing status quo to create a joyful working environment are the conscious steps corporations need to inculcate. There are many ways conscious discipline could be help nurture a productive working environment and empower the employees to improve their boy, mind, and environment.