How would be the performance of a racing car fuelling the standard petrol which we used for our regular car?? Probably run for some time?? The engine may seize?? Green E15 or similar quality of is the fuel needed for a high performing car.
Human is like a high performing machine. Still, conventional science is not able to explore its ultimate potential. Physically who we are, dependent on what we have consumed over the years. Our food is one of the essential raw materials for our physical wellbeing. Are we conscious enough to choose our food depending on what physical capabilities we want to achieve??
Food is an identity, connected to the community and builds a relationship with similar-minded personality. We have not born with eating habits but rather learn them from generations, cultures,
nationalities, changing lifestyles, etc.
The way we eat now is radically different than the way we ate in a few generations ago. Many of them have a hectic life surrounded by an abundance of food, and fewer sit down and engage in communal meals. There are many innovations in drinkable meals, snacks, package food, etc. The synthetic flavouring influences our sense of taste to the extent we no longer know what is good for us, with the rise of disease like type 2 diabetics, obesity, and irregular weight gain.It is essential that we, as individuals and communities, need to be conscious about our habits and behaviour to manage our food choices.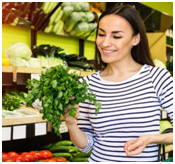 The Conscious Living Foundation brings a free World-wide Global Masterclass with Eric Edmeades, on the 6 Human Hunger.
Do you ever wonder why you crave certain foods, act a certain way when you're hungry, or can't stick to a diet if your life depended on it? What if you're an emotional eater and always find yourself reaching for a sweet treat or salty fix when you're going through a stressful situation or had a tough day at work? You're not alone. WildFit founder Eric Edmeades has explored and discovered the human's emotional relationship with food and where it stems from, thus uncovering The 6 Human Hungers. His scientific research that is found in each category reveals the once seemingly impossible roadblocks that we so often encounter on our path to healthy living and guides you into making them possible.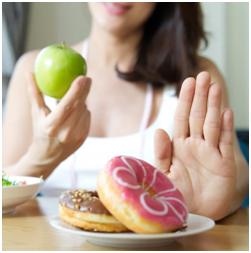 Something we believe is of benefit to everyone. And so we invite you to join Eric in his brand-new content-packed Masterclass on September 10 where he'll take you through:
● The 6 Human Hungers
● Hacks for ending emotional eating
● How to understand which type of hunger you're experiencing
● How to properly nourish a hungry body
● Why failing to plan is planning to fail
● The key to serving your health And so much more
This Masterclass is bound to fill up quickly, so we wanted you to list one of the first opportunities to opt-in. You can do so here and claim your spot in The 6 Human Hungers Masterclass with Eric Edmeades.
The 6 Human Hungers what's hunger got to do with it?
Thursday, September 10 at 3 pm New York Time REGISTER NOW Life is too short to continue to be miserable while eating miserable food; this is your opportunity to change the way the rest of your days look.

https://getwildfit.com/6humanhungers/?wildfit=theconsciousliving